How To Potty Train Your Baby In 3 Days Or Less?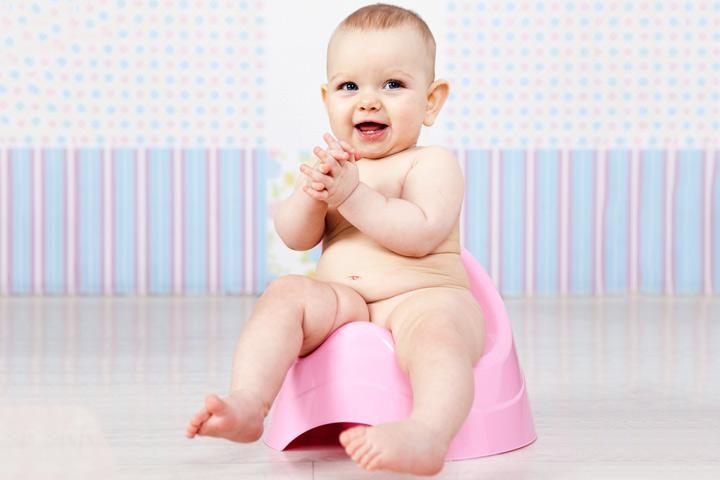 Potty training in three days? Sounds impossible, isn't it? Whether you are in the middle of a potty training battle or planning to start going diaper free – the three-day potty training program works for every family. So, will it fit your potty training project? There's only one way to find out!
But even before we tell you all you need to know about the three-day potty training program and how to potty train your child in 3 days. For that let's understand why you need to potty train your little one at all!
Benefits Of Timely Potty Training:

In a perfect world, there would be no need for potty training. When the time came, your little one would ditch the diaper and head for the bathroom. But this isn't a perfect world. And you need to potty train in 3 days, pronto! Here are some reasons to motivate you:
1. Good For Your Budget And The Environment:
Diapers are costly. If you manage to toilet train your baby early, you'll save quite a lot of money. And you'll be doing the environment some favor. All those soiled disposable diapers you throw out end up in landfills. So, potty training your toddler on time will be your contribution towards a cleaner environment!
2. School Ready:
Most pre-schools require your child to be potty trained before they start school. This may seem unfair, but that's life!. If you manage to potty train your toddler on time, you won't have to scramble before school opens. Less stress for both of you!
3. Prevents UTIs:
Research indicates that children who are potty trained early are less likely to get UTIs (1).
4. Be Part Of The Majority:
Not that there's anything wrong with standing out! But won't it be better if your toddler stands out because of her achievements instead of lack of potty training? Here's an interesting statistic: Nine out of 10 children are fully potty trained by age three (2). Which side of the statistic do you want your child to be in?
Now you know why you should potty train your toddler on time, let's find out how you can do it!
All About How To Potty Train Your Child In 3 Days:

Launched by Julie Fellom in 2006, the Three-day potty training program, also known as Diaper Free Toddlers program, has worked for many families. Fellom's motivation was the environment. Yours can be different. But the result is the same – potty trained, happy toddlers!
The three-day potty training project works for toddlers as young as 15 months and is best suited for kids younger than 28 months.
The program requires parents to attend a small workshop and then apply what they learn at home. Now, it is not possibly for every parent to attend these workshops. For you, we have listed the steps right here!
Step 1: Are You Ready?

You want to potty train your toddler quickly. But the three-day program is anything but easy. Are you ready to put in the dedication and time required for the program? Your child will be mostly naked, waist down. Are you okay with that? Think before you decide to go for this quick but tough program.
Step 2: Things You'll Need.

Now that you are committed to this program gather the things you'll need. Here's a handy list:
Potty chairs (2-3)
Water or juice (to encourage peeing)
Cleaning supplies like rags, buckets, cleaning solution, etc.
Several pairs of loose fitting pants (for outside)
Travel potty (for emergencies outside)
Step 3: Do Your Homework.

It may be a three-day program, but the preparations start a month ago. Zero in on a long weekend. You'll need to spend all of that weekend working on training your child, so keep that weekend free. A month or so before that weekend, start talking about potty training in 3 days at home. Each time you or your partner goes to the bathroom, take your child along. Children learn what they see. When they see you in action, they are more likely to follow suit. Now this may seem like a breach of privacy. But when you became a mother, privacy became a thing of the past!
Also develop a potty celebration dance. This will be the incentive your child needs to continue trying.
Step 4: A Week, That's All The Time You Need.

A week before the D-day (or D-weekend!), tell your toddler that come next week, she'll no longer need diapers. Make this sound like fun. Remember, children love to be naked. The very idea of staying naked may interest your toddler.
Step 5: Day One Of The Potty Training Program. The Fun Starts Now!

The first thing you need to is to throw away the diaper she is wearing and let her be naked, waist down. Now let your baby go on with her life as usual. But for you and your partner, the struggle starts now. Take turns to keep an eye on your child. The first sign that she needs to use the potty, scoop her up and sit her down on the nearest potty seat.
Increase her fluid intake to encourage frequent peeing. Hard work? Yes. But you signed up for it! Each time you feel like giving up, think of the money you'll save!
Every time your child avoids an accident, celebrate. Clap, cheer, sing the potty song or do the potty dance – anything to make the moment special for your child.
In the case of accidents (and there will be a few), show your disappointment. But don't be angry. Yelling will set you back.
Step 6: Here Comes Day Two. Put Your Weary Bones To Work!
The schedule remains the same as day one. Only thing different will be that you have to spend an hour outside. Make her use the bathroom and then head out. This way, she'll associate using the potty with going out.
Dress her in loose fitting pants with no underwear. The goal is to come back home without any accidents. But do carry spare clothes, just in case.
Step 7: The Final Day. You Are Almost There!

At home, follow the same schedule. But today, spend two hours outside. While outside, follow the same pattern as day two.
As the day draws to a close, chances are high that your child would have learned to go potty in the potty seat. Or at least to tell you when she needs to go. But you are dealing with a toddler here. Regression is common. So, stay consistent with the program even after the weekend is long gone. For the next three month or so, let your child be naked whenever she is at home. You can still use diapers during night times and naps. And when outside, use loose pants. Fellom promises that most children are fully potty trained while on this program.
What If It Doesn't Work?

It is possible that the program doesn't work for you. In that case, wait for six to eight weeks and then try again.
Like everything else, the the 3 day potty training method has its pros and cons. On the one hand, it can help potty train your child quickly. On the other hand, it is tough! And can create a lot of mess. This program is not for the faint hearted! You may need to look deep inside to find the motivation to stick to the program. If you have a girl, things might be easier. This is because girls tend to learn potty training skills quicker than boys (3).
But if you do throw in the towel, don't worry! You are just human. There will be another day. Take a break and start again. Or maybe try some other method to potty train. Be kind to yourself! You deserve it!
Hope you will try this three day potty training method and don't forget to share your experience with us! We look forward to hearing from you!