15 All-Time Best Fiction Books For Teens And Young-Adults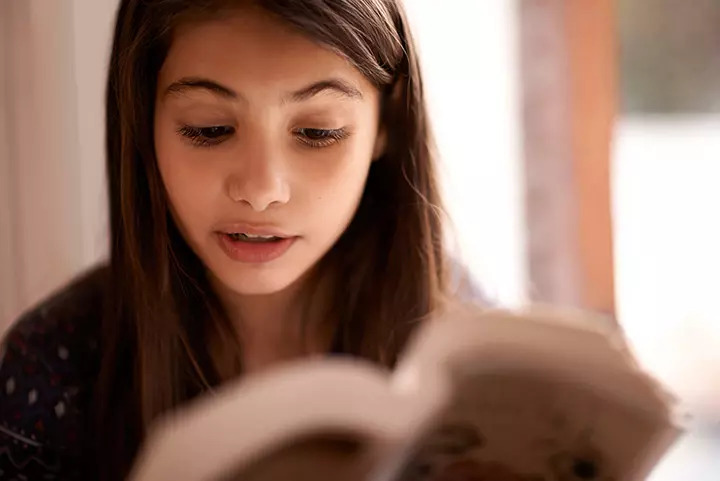 Fiction reveals truths that reality obscures. – Ralph Waldo Emerson
Sometimes, we are unable to see what is right in front of us. That is until we read about it in a book or a novel. Whether it is the emotions we feel, the relationships we share, the experiences we have had, or the worlds we imagine, you will find it all in a storybook. Stories remind us to laugh, love, be brave, and live life. They change the way we look at life.
The world tells a million stories each day, and some of them become books. This list of the best fiction books for teens by MomJunction is a small list of some of those wonderful stories your teenager will love to read.
15 Famous Fiction Books For Teens
You can't stop once you pick up a good book. Keep reading if you are curious to know what books made it to our list.
1. Harry Potter Series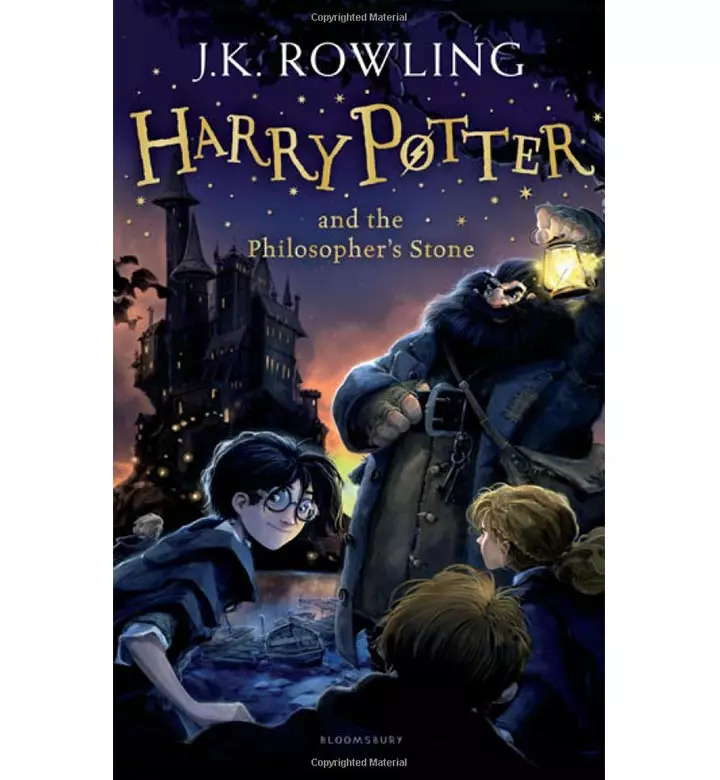 By: J.K. Rowling
Rowling's Harry Potter takes children back to the land of magic, wizards, and sorcerers in the modern world. Right from the first book, The Philosopher's Stone, to the last one, The Deathly Hallows, the author keeps you hooked to the story, with her many twists and turns in the plot.
The Harry Potter series is about a little orphan boy, named Harry Potter, and his journey into the world of magic where he discovers that he is a wizard. The books reveal how he learns to be a wizard and master the skills needed to fight evil sorcerers and magical creatures. The books also talk about Harry's growth as a person, dealing with emotions such as fear, love, and anger.
But fantasy is not a genre for all kids, so you may want to test the waters by getting your child the first book and take it from there.
Genre: Fantasy, drama, mystery, coming-of-age fiction, and thriller
Buy the Harry Potter Series now.
2. To Kill A Mockingbird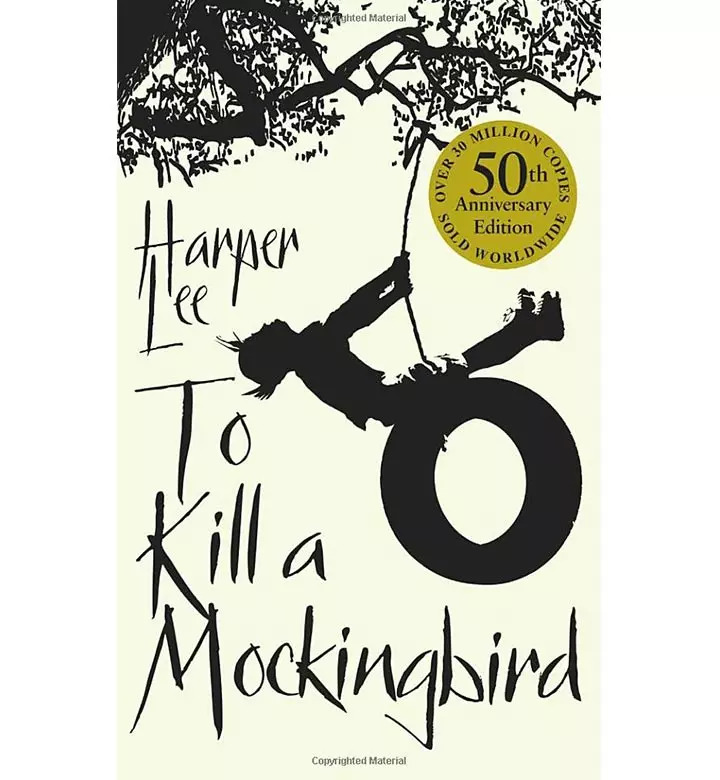 By: Harper Lee
You may be aware of the movie by the same name, starring Gregory Peck. We recommend that you get your teenager to read the book before you show them the film. To Kill A Mockingbird is about an eight-year-old girl named Scout Finch and her life as she witnesses racial inequality and injustice. The book has a strong social message and gives you a clear picture of how the society functioned back in the early 1900s.
Genre: Southern Gothic, drama, coming-of-age fiction
Buy To Kill A Mockingbird now.
3. The Fault In Our Stars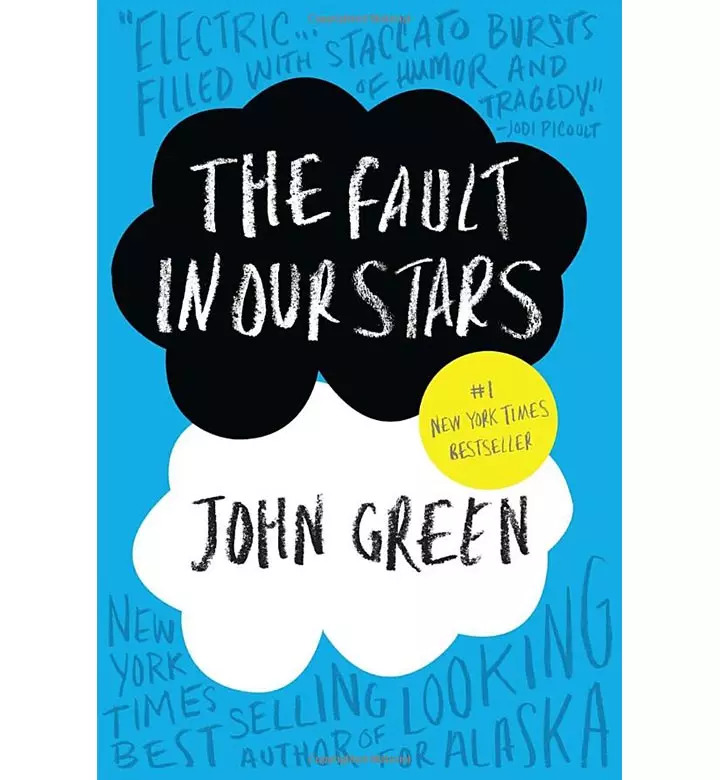 By: John Green
The Fault in Our Stars is a story about life, death, and love in between. The plot revolves around 16-year old Hazel, who is battling cancer, and 17-year-old Augustus, an amputee. Hazel reluctantly goes to a cancer support group, where she meets Augustus, befriends him, and falls in love with him.
Together they laugh, cry, and live a little while fighting the disease. The book takes you on an emotional roller coaster, one that you will not regret being on.
Genre: Drama, young-adult fiction, realistic fiction
Buy The Fault In Our Stars now.
4. The Catcher In The Rye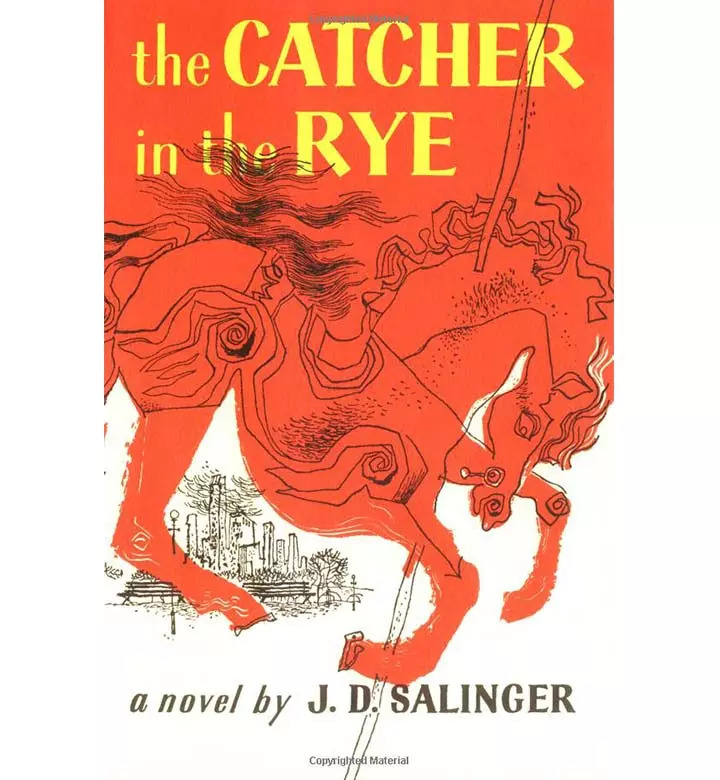 By: J.D. Salinger
One of the most read novels of all times, The Catcher in the Rye is a narrative by the protagonist, Holden Caulfield, a teenager studying at a private school in Pennsylvania. The book, although written for adults, describes the experiences of a sixteen-year-old boy who is indifferent to the world in a "cool" sort of way. Not all adults like it. Most teens relate to it. Young adults may hate it or love it, depending on the phase of their life.
Whatever the aftermath, we recommend that teenagers read this book at least once.
Genre: Coming-of-age fiction, realistic
Buy The Catcher In The Rye now.
5. 13 Little Blue Envelopes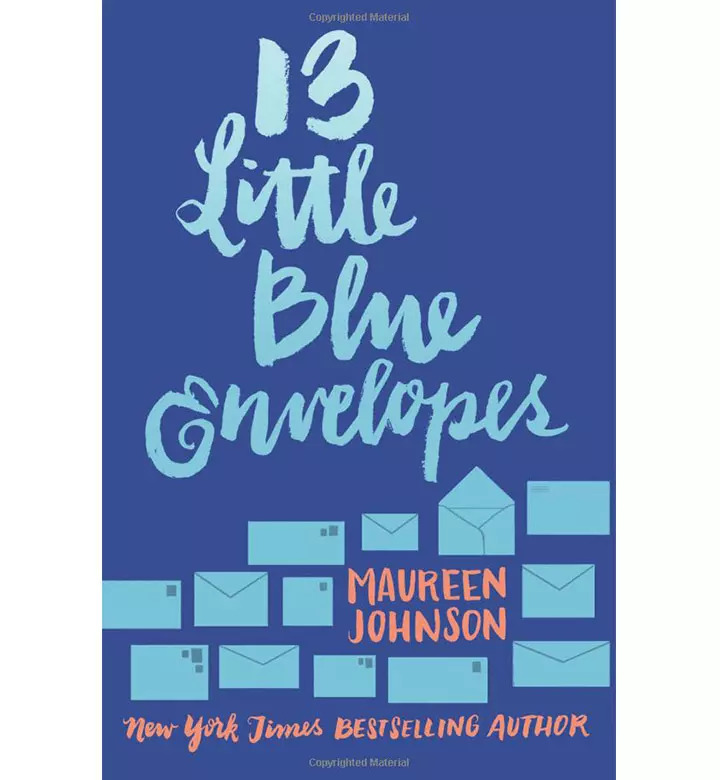 By: Maureen Johnson
13 Little Blue Envelopes is about discovering life while taking on a journey planned by someone who loves you. The story revolves around Virginia "Ginny" Blackstone and the adventure she sets upon based on the instructions left by her "Aunt Peg".
Ginny sets off on an overseas trip with a backpack, $1000, and 13 envelopes. She goes to London, Paris, Denmark, and Greece, meets relatives she didn't know existed, makes friends, falls in love, and inherits a fortune left by her aunt. By the end of the journey, Ginny realizes what her aunt was trying to say all this while and comes back home, enriched with experience.
13 Little Blue Envelopes is a quick read and a great book for vacations.
Genre: Drama, fiction
Buy 13 Little Blue Envelopes now.
6. Anne of Green Gables Series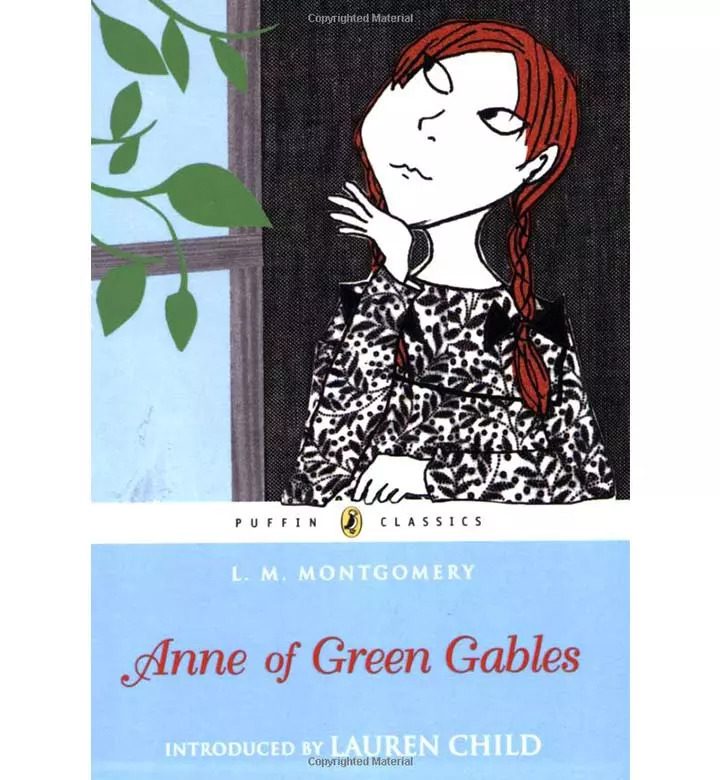 By: L.M. Montgomery
Anne of Green Gables is a classic fictional account of an orphan girl who lands up in a village due to a misunderstanding at the orphanage. The story is about Anne Shirley, who ends up living with Marilla and Matthew Cuthbert, a brother-sister duo, in the fictional village of Avonlea. Although they wanted an orphan boy, the Cuthbert family develops a liking towards the little girl, who is talkative, imaginative, and eager to learn.
The rest of the book talks about Anne's life at the Green Gables farm and the changes she brings to the quiet town, with her lively demeanor. She strikes a friendship with a young boy named Gilbert, loses Matthew to heart disease, and is left with Marilla, who loses all her money and her eyesight.
The books in this series talk about Anne's life in Avonlea and after that.
Genre: Novel
Buy Anne of Green Gables now.
7. The Perks of Being a Wallflower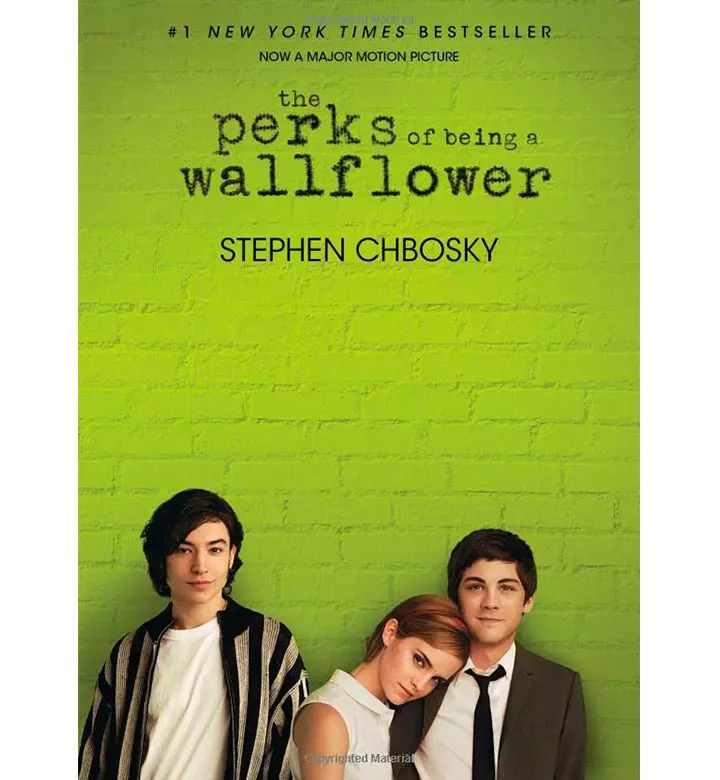 By: Stephen Chbosky
The Perks of Being a Wallflower starts with the main character of the book, Charlie, writing a letter to an unknown recipient, describing his high school years. The story revolves around how Charlie becomes friends with two seniors: Sam and Patrick, who are step-siblings. The book explores and explains Charlie's relationships with Sam, Patrick, his English teacher Bill, his Aunt Helen who died in a car crash, and his sister who is in an abusive relationship with her boyfriend.
In the end, the author reveals that most of Charlie's behavior was the result of sexual abuse by his favorite aunt, Helen. The book's plot, which is about a kid's high school experiences, will get your teenager hooked to it.
Genre: Young Adult/Epistolary
Buy The Perks of Being A Wallflower now.
8. The Divergent Series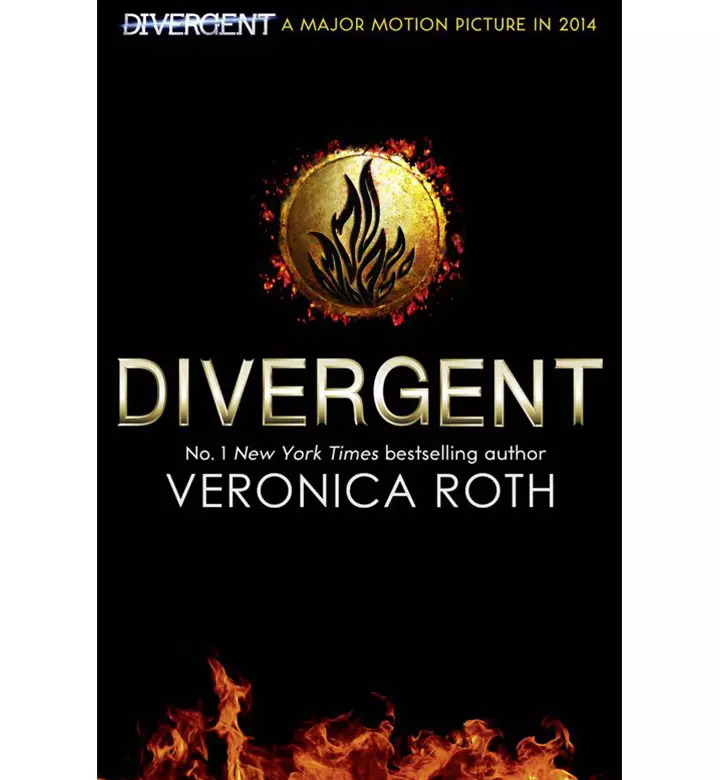 By: Veronica Roth
The Divergent Series is a trilogy, featuring a young girl in post-apocalyptic Chicago. The first book, called Divergent, is about Beatrice "Tris", a soon to be a sixteen-year-old girl who has to choose a faction she fits in, based on her talent. She chooses a faction different from the one she was born into and is put through a series of tests with the other 'divergents' (kids whose aptitude test results are inconclusive). The first book tells us how Tris handles the tests and succeeds in passing them.
The second book begins with survivors of the two factions, including the one Tris is in, escaping to the Amity Sector, where they are safe from the Erudite and the Dauntless traitors. In this book, Tris finds herself amidst a civil war in Chicago, with the factions fighting each other using simulation serums and mind control tactics. The rest of the book tells you about Tris' efforts to fight the traitors while trying to keep as many people from dying as possible.
The third book is mostly about Tris and the others finding that it was an experiment that led to the creation of a faction-system, which a group called Allegiants are trying to restore. Tris and her friends work together to expose a memory serum that is used to keep people in Chicago under the influence of a few, who want the experiment to succeed regardless of the cost. In the process, a lot of lives are lost, but the faction system is eliminated.
The story is captivating, and one that you would want to read until the end without any breaks!
Genre: Science fiction, dystopian, young adult fiction, romance
Buy The Divergent Series now.
9. The Last Unicorn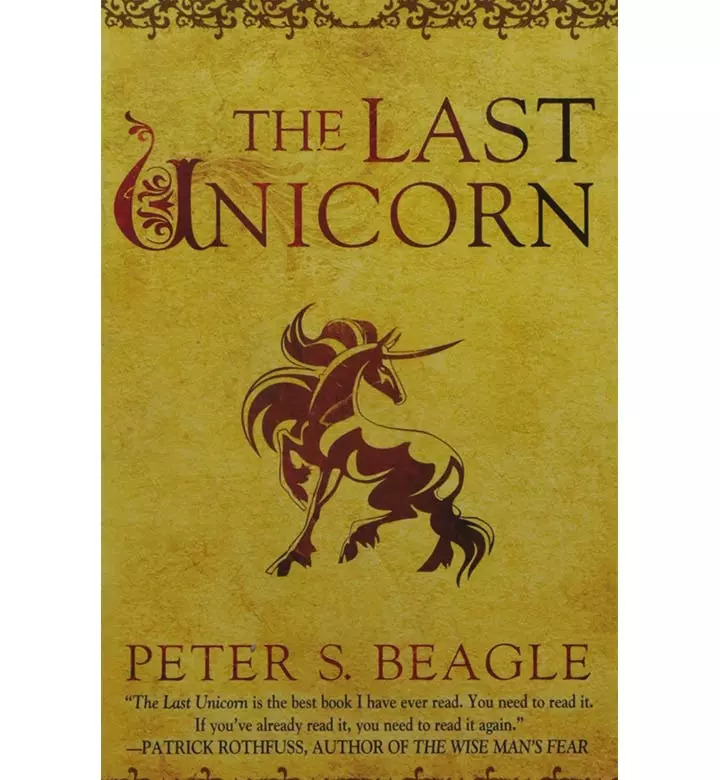 By: Peter S. Beagle
If your teen loves the fantasy genre, chances are he'll enjoy reading The Last Unicorn. The story takes you to a time and place where unicorns exist, albeit in hiding.
A hunter thinks that a unicorn is protecting the animals in a forest with her magical aura. While leaving the forest empty-handed, he shouts out to the unicorn that it is the last of its kind. Worried, the unicorn leaves the forest and ends up in an area with people, where she is captured by a witch who runs a carnival. She is freed by a magician named Schmendrick who, along with a bandit leader's wife named Molly, helps her in her quest for other living unicorns.
The story is about how the Unicorn transforms into a woman, meets a prince, and fights a mythical creature called the "red bull" to free the other captive unicorns.
Genre: Fantasy
Buy The Last Unicorn now.
10. Thirteen Reasons Why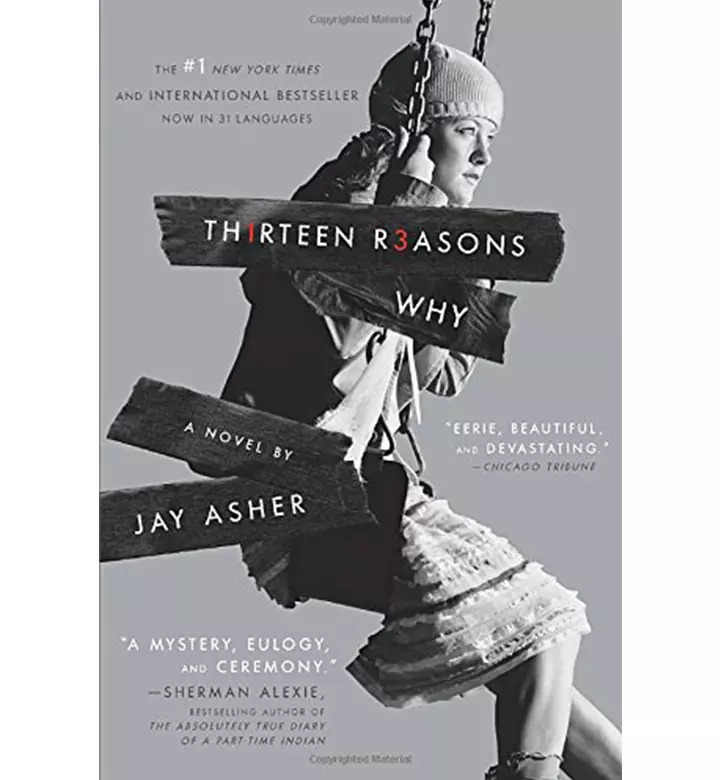 By: Jay Asher
Thirteen Reasons Why touches the sensitive topic of teen suicide due to bullying and harassment. The story begins with Clay, a high school student, receiving a set of tapes from his former classmate Hannah, who had recently committed suicide. The set of tapes reaches Clay after they have been sent to other recipients, who had played a role in pushing Hannah to kill herself.
Clay, however, is the only person who was kind to Hannah and still receives the tapes because she wants him to know. The story takes Hannah's narration of how she was labeled a 'slut' at school, how she was taken advantage of, and how her feelings have been trampled on, so much so that even the school counselor gave up on her when she expressed her desire to kill herself.
The author aims to create awareness about suicidal tendencies in teens and why it is important to reach out to teens.
Genre: Young Adult
Buy Thirteen Reasons Why now.
11. The Curious Incident of the Dog in the Night-Time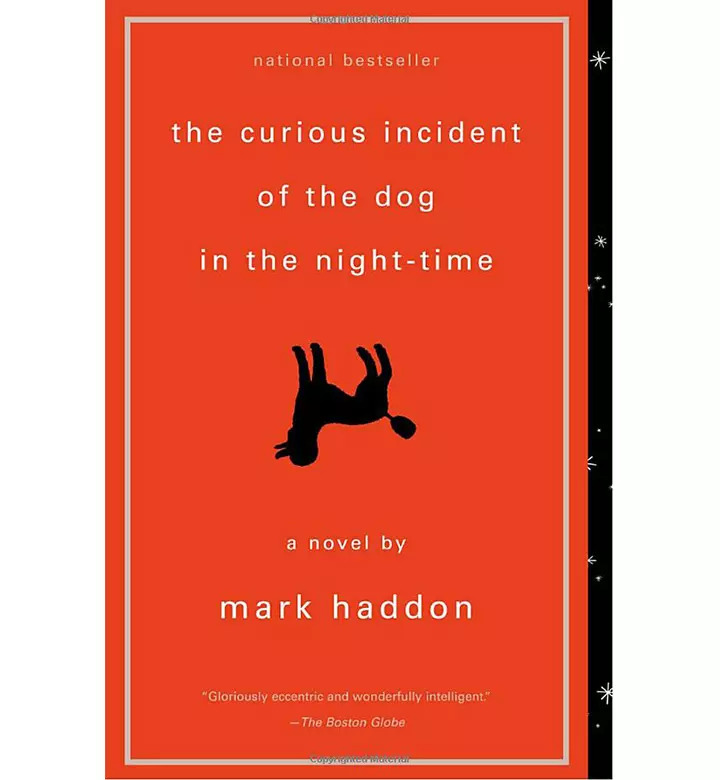 By: Mark Haddon
The Curious Incident of the Dog in the Night-Time is a story about Christopher, a 15-year-old boy with autism spectrum disorder, and his investigation of the death of the neighbor's dog. He records the details of the inquiry in a book. He meets new people and goes to places alone. His neighbor tells him that his mother, who he thinks is dead (as his father Ed tells him so), is indeed alive.
Christopher's dad, Ed, finds the book and hides it. In his search for the book, Christopher finds letters from his mother (sent after her death date) and becomes upset. His father later confides that he lied about his mother's death and that he also killed the neighbor's dog in a fit of rage. Now afraid of his father, Christopher decides to go in search of his mother, with the address from her letters.
The rest of the story is about Christopher reuniting with his mother and learning to trust his father again.
Genre: Mystery Novel
Buy The Curious Incident of the Dog in the Night-Time now.
12. The Book Thief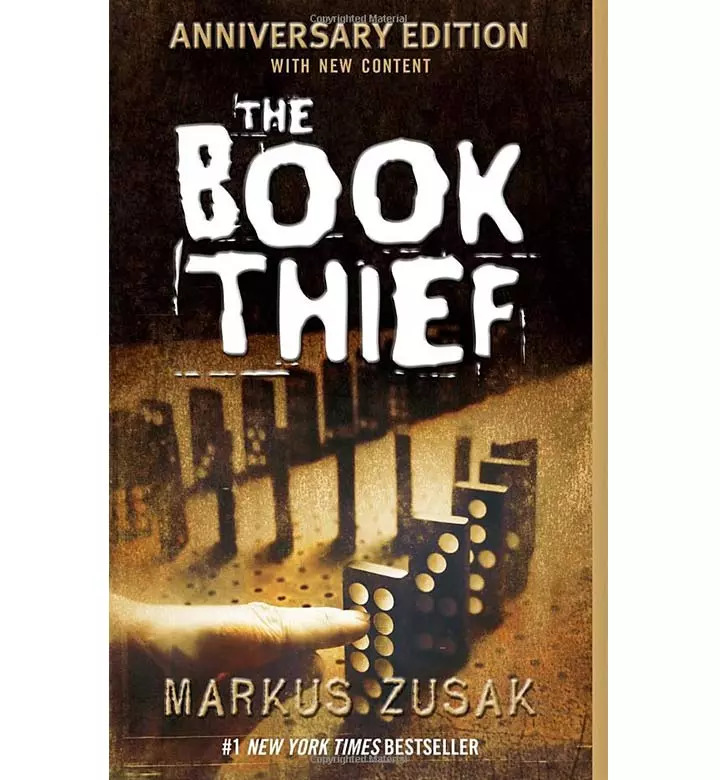 By: Markus Zusak
The Book Thief, now also a major motion picture, is set in Nazi Germany, which saw a lot of death. Narrated by death, the story is about Liesel Meminger, a little girl who is sent to foster home after her parents die. Her foster parents, Rosa and Hans, give shelter to a Jew named Max, a secret that Liesel also keeps. Hans teaches Liesel to read, and she reads anything and everything she can get her hands on, to learn about what is happening around her.
Eventually, she starts collecting stolen books and shares them with her friends in the basement. The narrative is simply amazing and will keep you hooked until the end.
Genre: Historical fiction
Buy The Book Thief now.
13. The Absolutely True Diary of a Part-Time Indian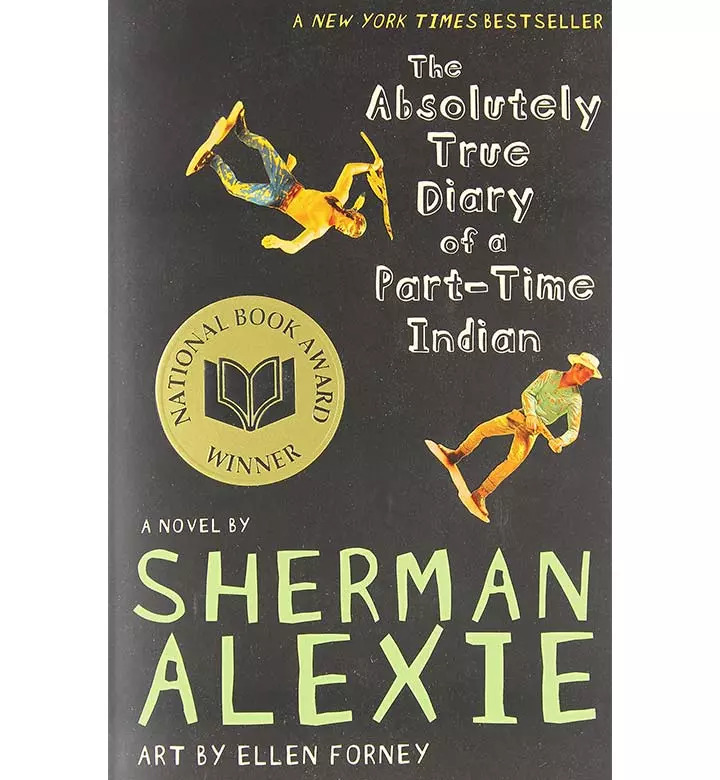 By: Sherman Alexie
The first-person narrative of Junior, a Native American teenager, the Absolutely True Diary of a Part-time Indian is a good read for young adults. The story is written in "journal entry" format and talks about the child's life at the reservation, his family, and friends. Junior looks smaller than his age, has a lisp, poor eyesight, stutters, and even gets occasional seizures. He also comes from a very poor reservation.
In spite of that, his parents transfer him to a better school with decent facilities so he can have a good education. The rest of the book is about his high school years, his experience there as the only Indian kid and his relationships with white friends.
Genre: Young adult fiction
Buy The Absolutely True Diary of a Part-Time Indian now.
14. The Call of the Wild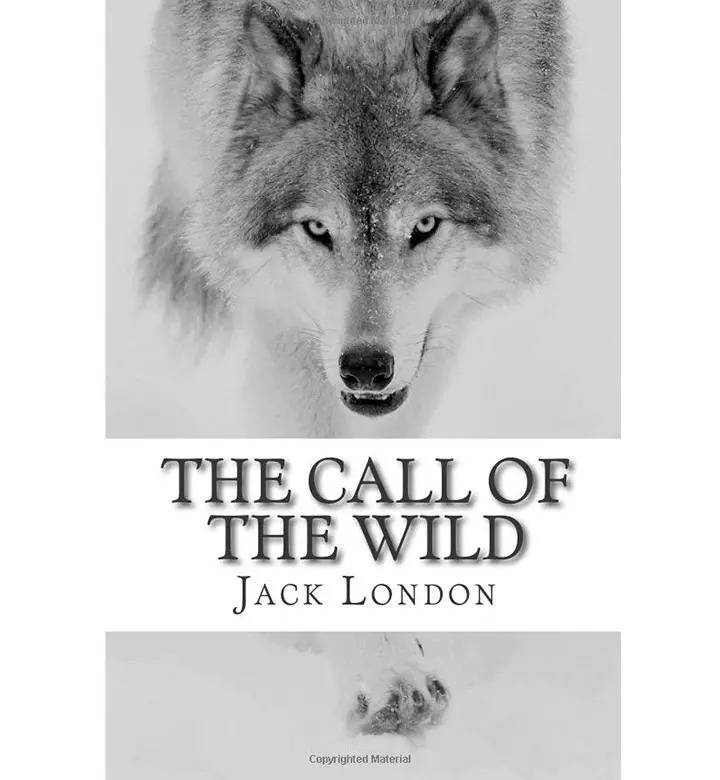 By: Jack London
The Call of the Wild is about the journey of Buck, a St. Bernard-Scotch Shepherd that goes from being a pet dog of a judge to being an alpha dog in the wild. Jack London beautifully explains the emotional roller coaster of life that Buck is forced to live as it is stolen, held captive, sold to different people, and exposed to harsh climates and other dog packs.
Eventually, Buck is saved by a man who it forms a real bond with and stays loyal to him until he is killed. The dog then follows the call of the wild and joins the pack of a timber wolf he had been friends with earlier. The story ends with a line that says Buck comes back every year, as the Ghost Dog of the Northland Legend.
Genre: Adventure Fiction
Buy The Call of the Wild now.
15. Howl's Moving Castle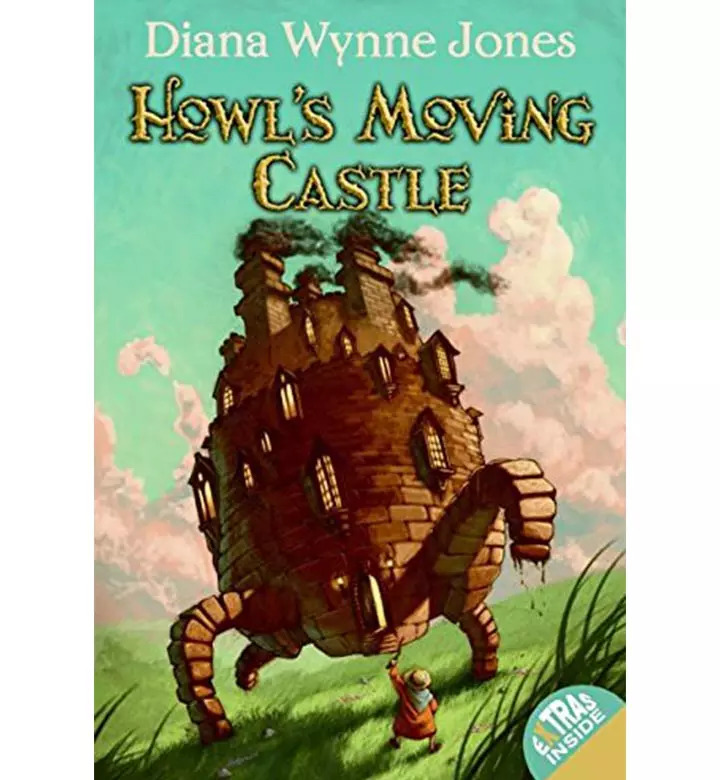 By: Diana Wynne Jones
A fantasy novel for young adults, Howl's Moving Castle is a story set in magical lands, where wizards and witches are accepted as ordinary folk. The story revolves around Sophie Hatter, who is the eldest of three sisters, with some magical powers that she does not know she has. She is also under the belief that being the eldest of three sisters, she can never succeed.
Sophie is cursed by a witch, who mistakes her to be her younger sister, and turns her into an old crone. Sophie then goes to work for a wizard called Howl, who is reputed to eat the hearts of beautiful young woman. She discovers his secret: the entrance door is a portal that leads to a moving castle, a kingdom of Kingsbury, the wizard's childhood home and a seaside city. The rest of the story is about Sophie's adventures with the wizard, his resident fire demon, and the rest of her family.
Genre: Adventure, fantasy fiction
Buy Howl's Moving Castle now.
These are some of the many, many books you can get your teen to read in their spare time. If reading isn't one of their passions or hobbies yet, get them started with these fiction picks by MomJunction. The more they read, the sooner they will fall in love with books.
What is your teen's favorite fiction book? Share your stories here!