7 Most Common Reasons Kids Drop Out of School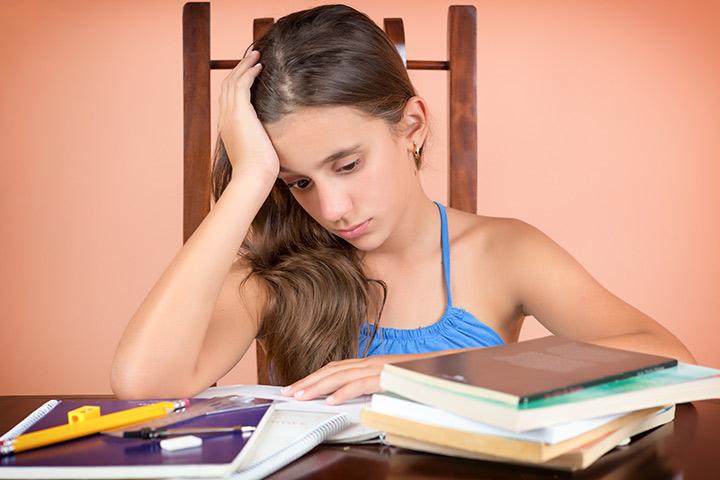 Bill Gates did it. Mark Zuckerberg did it. And so did Julian Assange and Michael Dell.
And now, your child wants to do it too!
Dropping out of school is not a very wise thing to do, regardless of what your adolescent thinks and says. Approximately 1.2 million kids drop out of high school every year in the US (1), and it has become a nagging problem that haunts parents across the world. But why do kids drop put of school?
MomJunction gives you tips to understand why children want to drop out of school, the key to solving this crisis.
Why Do Kids Drop Out Of School?
Some of the most probable reasons why children drop out of school are as follows:
1. Bad Influence:
Bad influence on children is the most common reason for kids dropping out of school. Early or unlimited exposure to alcohol, drugs, internet, and television can distract children from pursuing academics and initiate them into antisocial activities instead.
2. Academic Difficulty:
Inability to cope with the academic pressure is another reason for kids to opt out of school. Studies prove that kids who do not read proficiently by fourth grade are four times more likely to drop out of school. Studies also reinstate the fact that students who fail in math and English in the eighth grade are 75% more likely to drop out of high school.
3. Family And Socio-Economic Needs:
A research reveals that students belonging to low-income groups are more likely to drop out of school. They may have to work to support their family. Some children may need to stay back at home to take care of their siblings while the parents go out to work. Divorce or separation of parents also affects the education of children adversely.
4. Poor Health:
The health of a child greatly affects his learning ability and performance at school. Illnesses that occur during childhood and continue life long may curb a child's ability to complete school.
5. Retention:
Retention has a negative impact on the self-esteem of children. They feel bad being older than their classmates and tend to drop out of school.
6. Disengagement:
Many kids find school boring. According to a study, almost 71% students become disinterested in high school while they are in the 9th and 10th grades. They prefer to go late to school, skip classes and take long lunch breaks. The lack of interest often leads to dropping out of school. Some students find it difficult to connect with the teacher. A majority of students did not feel their teachers motivated them enough to work hard.
7. Transition:
Studies indicate that a transition from the cohesive environment of middle school to the anonymity of high school may take a toll on the academic interest of students. The relationship with the teachers is not as strong as it was in the middle school. It may demotivate students and make them lose interest in studies.
How To Prevent Your Child From Dropping Out Of School?
You can easily prevent children from dropping out of high school or college by following some simple tips.
1.Get Involved:
As parents, your involvement is a major factor that motivates your child to succeed at school. Keep a track of how your child is progressing academically, so that you can help him improve his grades.
2. Have Realistic Expectations:
Encourage and motivate your child to perform well in school. However, do not have unrealistic expectations from your child. It may cause undue stress to your child and lead to a disastrous academic performance.
You need to inculcate good values in your child. Tell him that academic excellence is the first step towards ensuring a successful career and life.
Hope you liked our post on why do kids drop out of high school. If your child was struggling at school, tell us how you motivated him to not give up on academics.