6 Amazing Health Benefits Of Lentils For Toddlers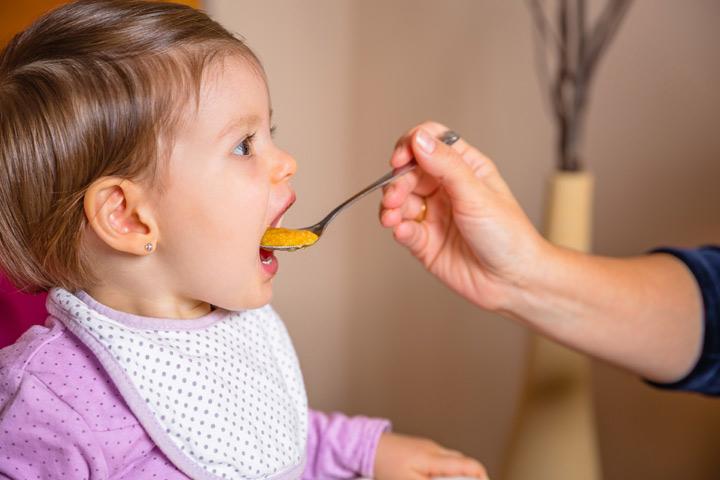 Looking for ways to make your toddler eat healthily? Do you want to make your toddler's regular diet more nutritious? Are you wondering about rich plant-based protein sources for your little one? If you nodded along to these questions, consider including lentils in her diet. Read our post to learn how including lentils for toddlers diet can be beneficial.
What Are Lentils?
Lentils are a type of legume which is highly nutritious. Lentils are rich protein sources and are also rich in dietary fiber. Lentils are highly beneficial for toddlers and growing kids. Moreover, lentils are low-fat foods, and they boast of minerals like iron, phosphorus, folate, and potassium. Typically, most lentils have a unique lens shape, but there are many detractors. Canada is the world largest producer of lentils.
Benefits Of Lentils For Toddlers:
Here we list some prominent health benefits of including lentils for toddlers diet.
1. Promotes Digestion:
Lentils contain significant amounts of insoluble fibers that minimize the risk of constipation. Including lentils in your toddler's diet helps minimize toxic waste in her body. It helps improve digestive health to a great extent. Also, lentils help prevent various other digestive problems, such as irritable bowel syndrome and diverticulosis.
2. High Protein Value:
Lentils are one of the richest plant-based sources of protein. One cup of cooked lentils contains more than 17 grams of proteins. The high protein content makes lentils an inexpensive, healthy, and convenient alternative to animal-based protein sources for your toddler. So, if you aren't too happy about including animal-based protein in your little one's diet, lentils are your saviors. (1)
3. Boosts Oxygen Levels:
Lentils are a great source of B-complex vitamins that are rich in mineral iron. Iron boosts RBC production and promotes better oxygenation of muscles, tissues, and organs. So incorporating lentils in your toddler's diet will boost her oxygen levels.
4. Promotes Heart Health:
With a high amount of fiber and other essential nutrients, lentils help promote a healthy heart. (2)
5. Improve Metabolism:
Lentils help improve your little one's metabolism.
6. Enhance Energy Levels:
Lentils help boost your tot's energy levels.
Lentil Recipes For Toddlers:
Now that you know about the health benefits of lentils let's look at some simple yet nutritious lentil-based recipes for your little angel.
1. Lentil and Pumpkin Soup:
You Will Need:
1 tablespoon of olive oil
1 ½ cups of dried red lentils
Two teaspoons of curry powder
5 cups of vegetable liquid stock
1.75 kg of butternut pumpkin (peeled and chopped)
How To:
Heat oil in a large saucepan over medium heat.
Add garlic and onion. Cook for two to three minutes till they turn soft.
Add curry powder. Cook, stirring for about 30 seconds.
Add lentils, the butternut pumpkin and the vegetable stock. Stir all the ingredients until they mix well. Raise the heat to boil and then reduce the heat to medium-low.
Cover the pan partially and cook for about 20 minutes.
Serve this lentil soup for toddlers instantly. Garnish with a dollop of fresh, natural yogurt.
2. Lentil Pancetta And Feta Salad:
You Will Need:
1 tablespoon of olive oil
Two garlic cloves (crushed)
Two tablespoons of white balsamic vinegar
One thinly sliced eschalot
2 x 400 gms cans of brown lentils (drained and rinsed)
Two teaspoons of finely chopped rosemary leaves
Five slices of pancetta (chopped)
50gms feta cheese (crumbled)
¾ cup of fresh flat-leaf parsley (chopped)
How To:
Heat oil in a frying pan over medium heat.
Add chopped rosemary leaves and eschalot. Stir it for 5 minutes till it turns golden.
Add pancetta and garlic. Stir it for three to five minutes till pancetta turns crisp.
Add lentils. Cook, tossing for about three to four minutes and heat them well.
Take it out in a bowl and add parsley and vinegar. Toss to mix it well. Garnish it with pepper and feta. Serve warm.
So include lentils in your toddler's regular diet to help your toddler grow up to be a healthy girl. Do you know any toddler lentil recipes? Share your recipes here.