50 Best Quotes Dedicated To Single Moms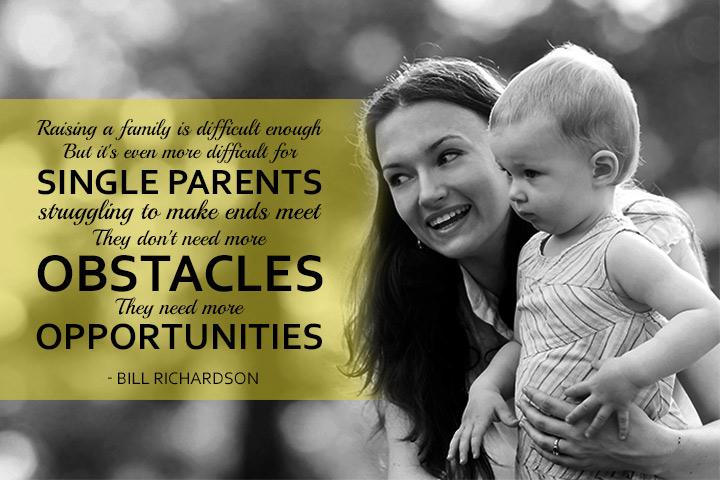 Being a mom is one of the toughest jobs in the world, one that comes with a responsibility like no other job, one that has no fixed timings, and probably one which has no retirement.
If you are a single mom, the responsibilities just get doubled up. Managing, home, kids, and the finances all alone needs grit and determination. If you are one of them who is managing all this with elan, hats off to you! You already know what you are worth and how priceless you are, but we want to let you know it just once more. Here is a compilation of some of the best quotes for single moms, all dedicated to you. Read on!
Top 50 Single Mom Quotes That Celebrate How Special You Are:
Here are some of the most beautiful, inspiring, tough, amazing and positive single mother quotes that show how special you are as a woman and a mom: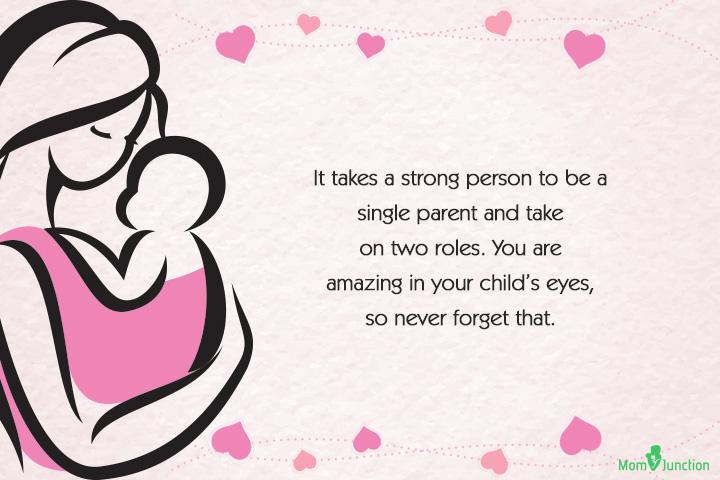 It's true that parenting is a journey that goes smooth with two parents, but when you take up the challenge alone, you take on double the duty, and show double the strength. Your child will always see the effort and hard work you put in, so each moment, you are amazing for your little one.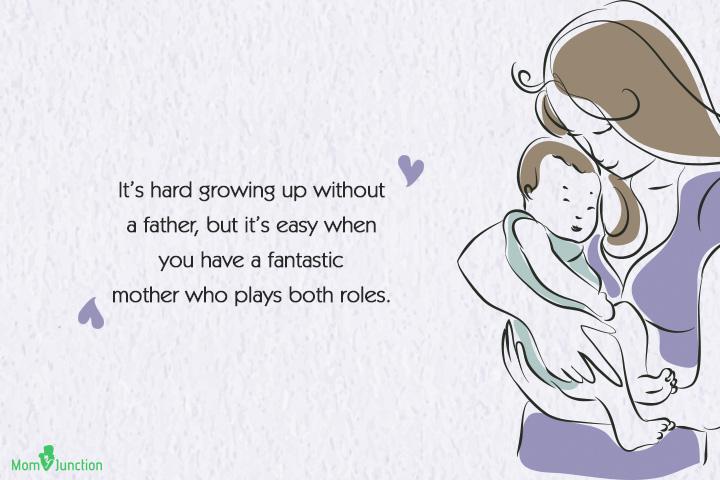 Of course, the role of a father is important, but as a mother who takes it on herself to play both mother and father, you the most adorable person for your child.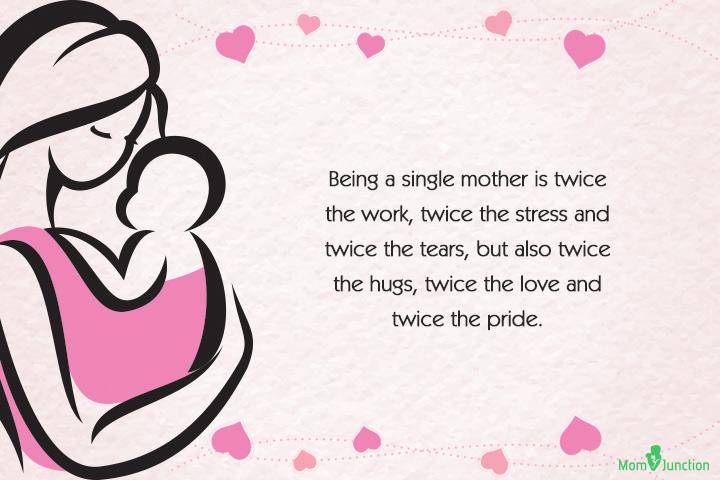 While you work twice as hard to give your child all the love and care and everything else that you possibly can, its truly a lot of work. But at the end of the day, the reward is double the amount of love from your children, meant for both you and their father.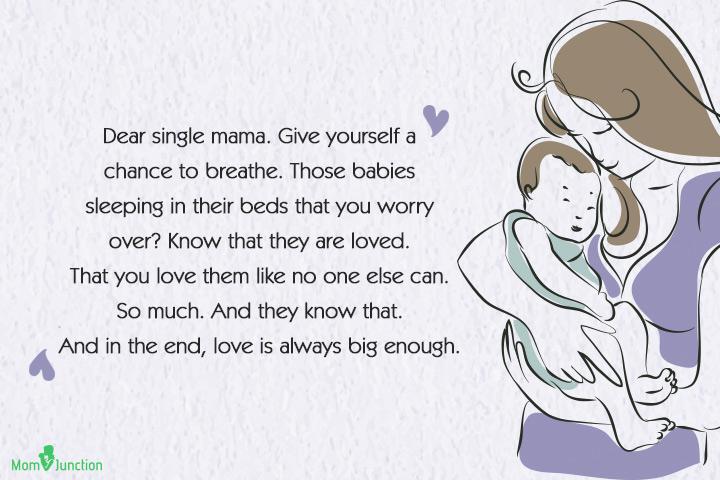 You work hard all day for your children, but sometimes, you need to take a break and take a breather yourself. It is fine to sit down and relax, and sometimes let yourself go easy.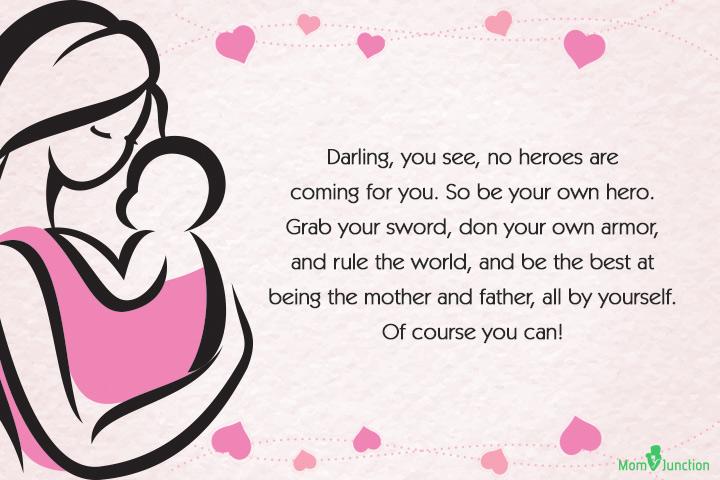 Gone are the days when you would sit and wait for your knight in shining armor. Be brave, be independent and believe that you can do it, and you can do a better job.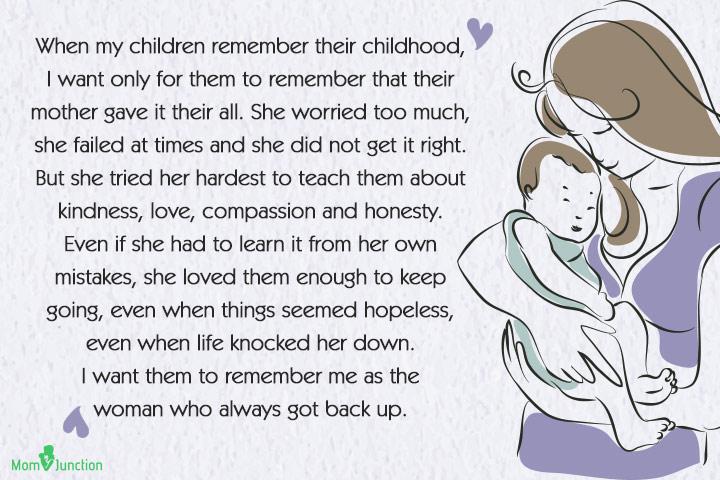 Life is all about making mistakes and learning. It is also about the happy and perfect moments and the imperfect ones too. Your children will see the effort you put in, they will see you do great and they will also see you fail at times. That is how they will learn that life is a mix of the perfect and the failures.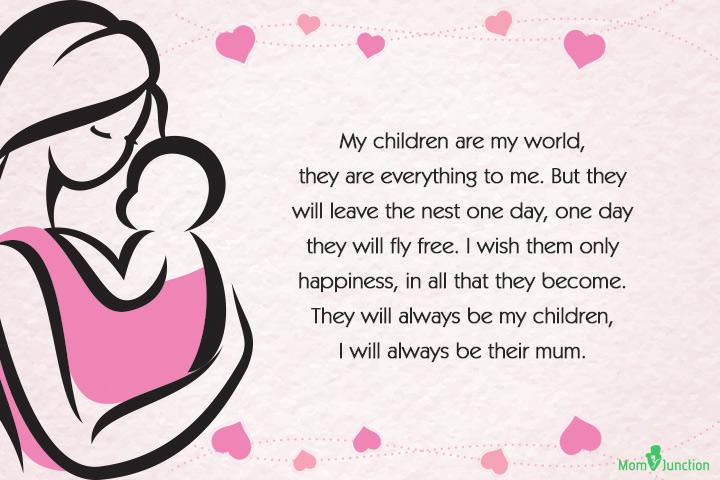 The harsh reality is that your 'little ones' will one day grow up into independent individuals and leave you. Wish them love and make them ready to face the world on their own. But always be there for them.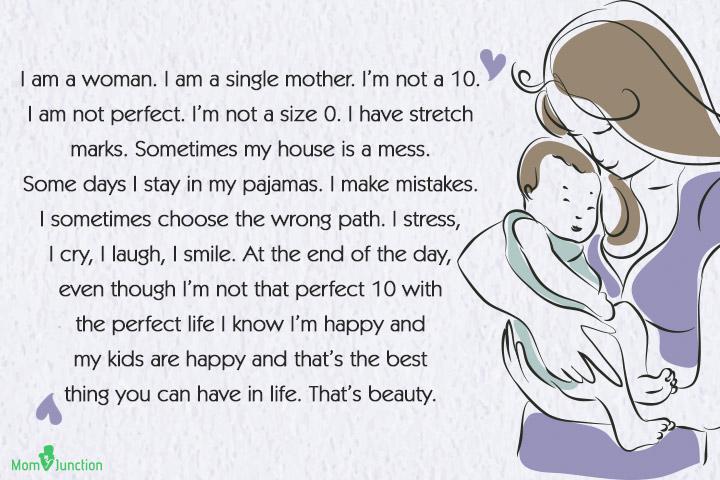 Life is not about always being spic and span and perfect. It is also the imperfections of life that give it color and character. Be happy and content in life, and that is how your children will feel and see the love, and know what efforts you are putting in for them.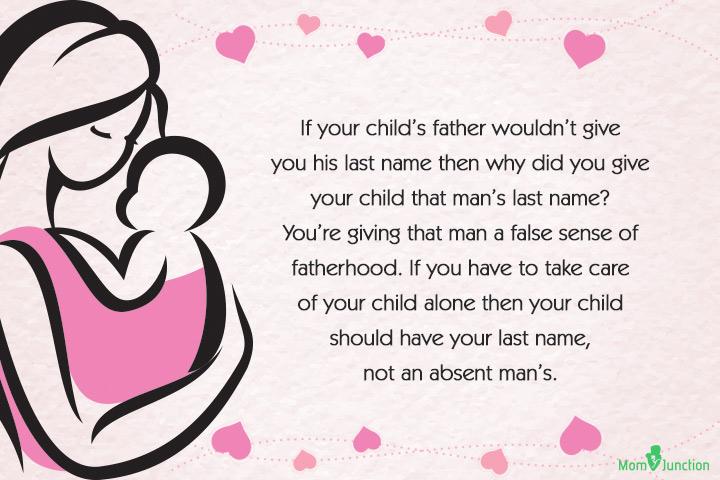 It may be a male dominated world, where your children are recognized by their father's name. But when it is you who is putting in all the efforts and being the only parent, it is your name you should introduce them with, not of a person who is not there for them.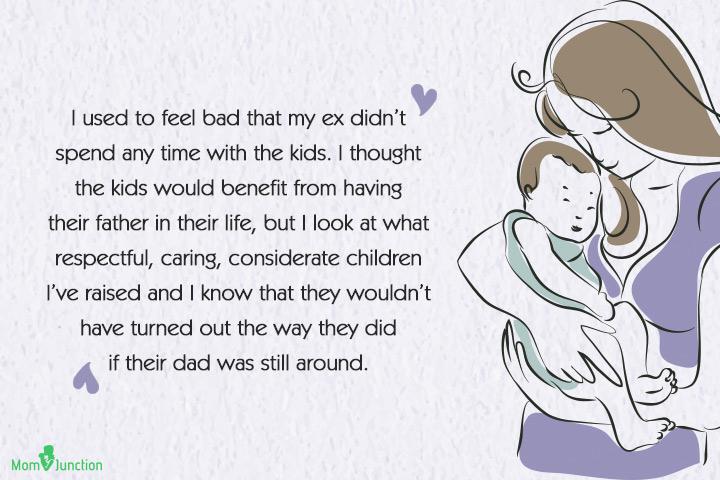 Appreciate yourself and give yourself credit for the way you are bringing up your children. Instead of wondering what could have happened if the father was there, realize how amazing your children have turned out to be and give yourself a pat on the back.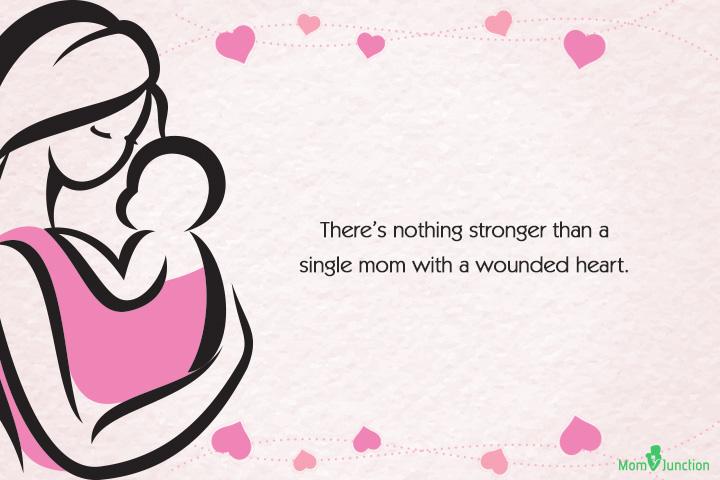 The anger and hurt you have within will only help you become stronger and more caring and protective towards your children.