10 Best IVF Centers In India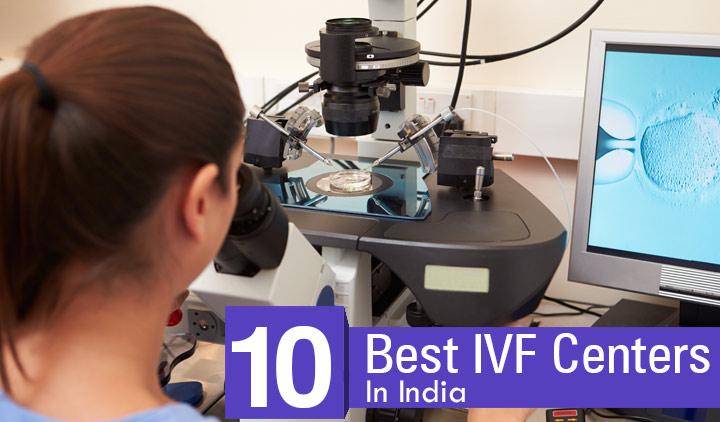 State-of-the-art medical technology and the availability of specialized fertility clinics has made the country a boon for many childless couples.
Today, India is one of the most popular destinations in the world for IVF treatments. Hopeful couples from different countries across the globe visit the country, and it is a matter of great pride for India to say that the success rate has been overwhelmingly high.
Benefits of IVF Centers In India:
It is no great surprise that the number of infertile patients that come to the country is rising every year. The country has all the medical know-how and advanced technology that IVF clinics in more advanced countries possess. Patients are able to get treatment that is at par with the rest of the world, but at less than half of the cost in western countries.
Another benefit of getting IVF treatment in India is the availability of world-class facilities where patients can concentrate on their treatment and being able to conceive. With high-quality medical services and dedicated IVF experts, patients from India and abroad benefit greatly.
Top 10 IVF Centers in India:
Many cities in India have renowned IVF centers that have successfully provided treatments to childless parents in the country as well as those from abroad. Here is a brief look at the top 10 IVF centers in India:
1. Max Healthcare:
When it comes to find best ivf center in India, then it has to be Max healthcare. This hospital is considered one of the best IVF and infertility treatment centres. It has a chain of hospitals in Delhi, Uttarakhand, Punjab and other places.
2. Infertility India:
This IVF clinic in Mumbai is famous for its high success rate in treating patients. It also has fully-qeuipped IVF Centers in New Delhi, Chandigarh, Nerul and Navi Mumbai.
3. Bloom IVF Clinic:
Located in Mumbai, this reputed center has been on the top 10 list of IVF clinics in India for many years. Bloom IVF Clinic can be found at the Lilavati Hospital in Bandra, Mumbai.
4. BLK Hospital:
This hospital is located in Delhi, known to be one of the finest IVF centers in Delhi. It provides IVF treatment using all the latest reproductive technologies in the world.
5. Indira Infertility and IVF Center:
Located in Udaipur, Indira IVF clinic has been providing successful treatments since 1988. With state-of-the-art technology and highly-trained infertility specialists, the clinic is the first one to import Closed Working Chamber for better rates in IVF treatment success.
6. The Apollo Hospitals Center for Assisted Reproduction:
This renowned chain of hospitals has centres located in a number of cities such as Hyderabad, Mumbai, Bangalore, Chennai, Delhi, Ahmedabad and many more.
7. Pulse Women's Hospital:
This IVF center is located in Ahmedabad and conducts 1000 cycles of IVF-ICSI every year. It is a center that is well-regarded for its high success rate in providing successful treatment to infertile women from across the globe.
8. Virk Centre for Human Reproduction:
Located in Jalandhar, this clinic offers a wide range of treatment for infertility, including IVF, ICSI, surgical sperm retrieval, IUI, male patient evaluations, assisted hatching and many more.
9. Hiranandani Hospital: 
This hospital is located in Mumbai and is known as one of the top IVF centres in the country. It has a team of renowned and respected infertility specialists and highly-capable medical staff to provide reproductive success.
10. Shivani Fertility & Mother Care:
Established in Jaipur in the year 2004, this clinic has helped a large number of infertile patients realize their dream of having a child with the use of the latest technology, techniques and research.
Couples from as far as Alaska come to India to get a chance to realize their dream of having a child and the high success rate of treatments is a matter of great pride for the hospitals and doctors in India. We hope you will find the hospital as per your requirement and wish you the very best in your quest to procreate.